Friday starts off . . . . interesting. It's a good thing I give myself an extra day before the race, because craziness can happen at any time.
I arrive at the airport about an hour before my 6:15 flight - already checked in for my flight - and drop off one bag to be checked. Turns out, I'm a minute past bag check cutoff. With no smile, apology or fuck you, the lady bumps me to the next flight. (I later realize I was only there 30 minutes prior. I lost a lot of time waiting for the bus from parking and something was wrong with my watch.) Oh well. I spend about 3 hours studying in the airport.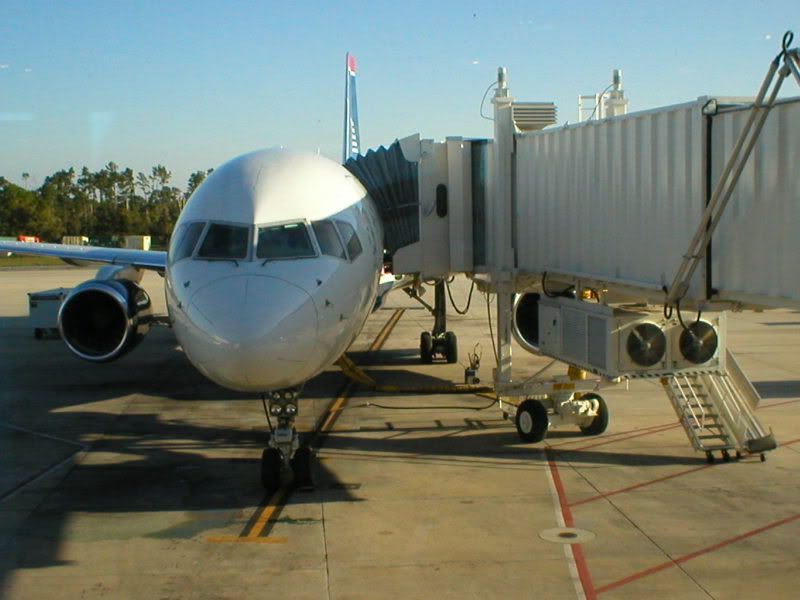 A bloody mary and a 45-minute powernap on the plan seem to help, and I get to Philly around 12:30 feeling somewhat refreshed. Immediately upon arrival, I look out the airport windows to see Marathon banners everywhere. It makes me feel almost normal despite my horrible cold, and I smile.
It's been a few years since I've been to Philly, so I forget that it's an interesting combination of sprawling city and urban metropolis. The leaves are a little dull this fall, which leads me to believe they must have had a drought.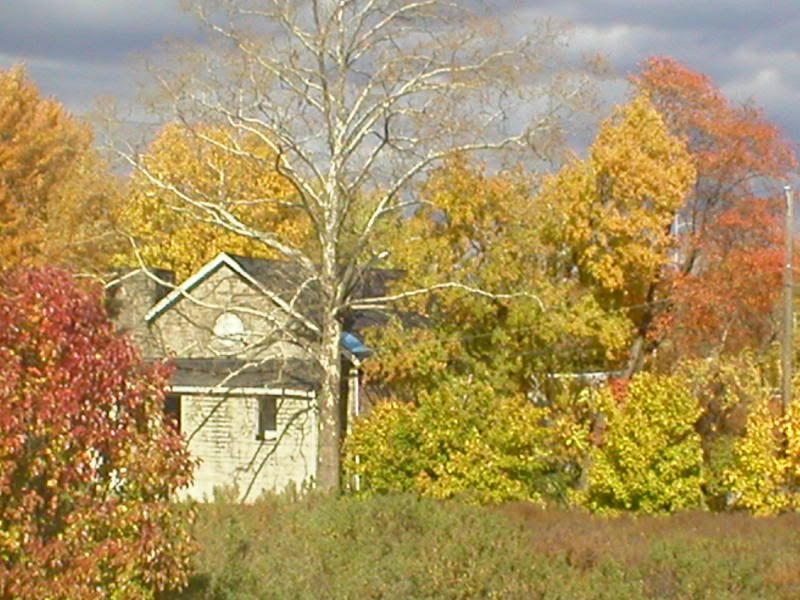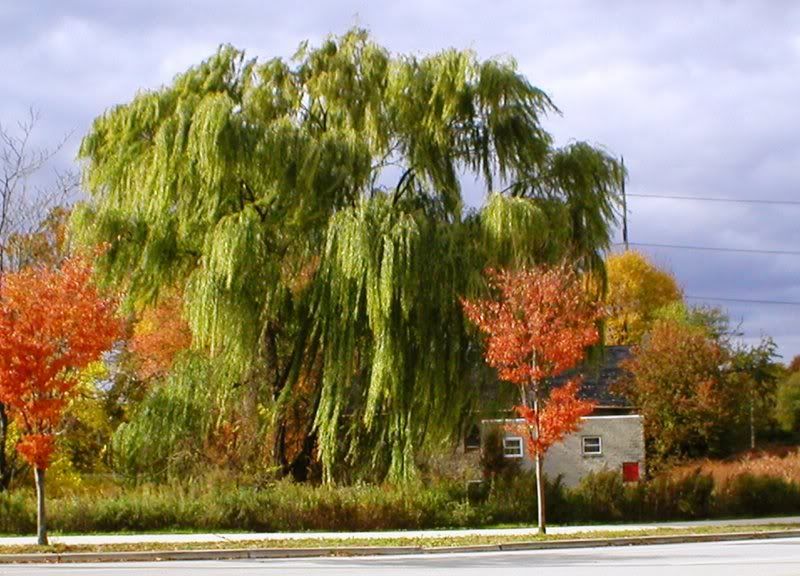 Chez Meggan has a mirrored bedroom . . . kinky.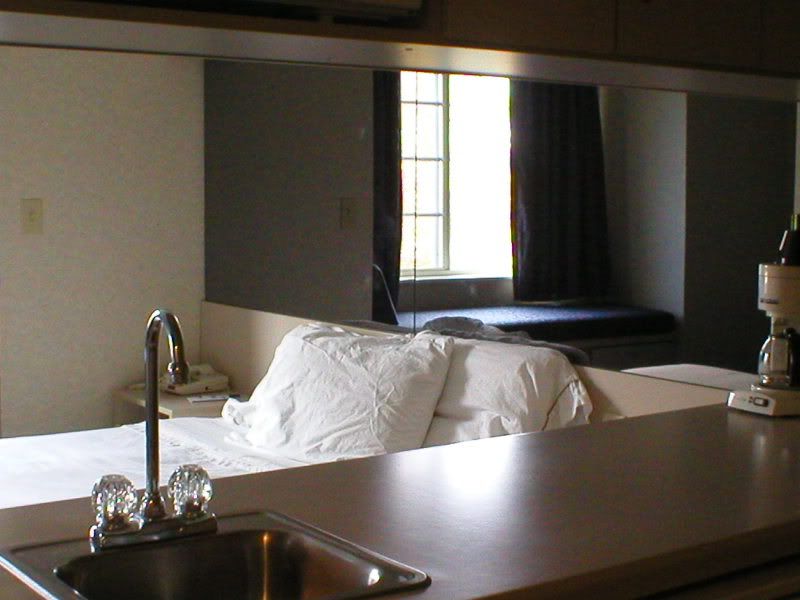 I hop the R1 train downtown and quickly realize that I'm dressed for Florida's winter weather in my khakis and light jacket, so the first part of my exploration is devoted to finding a sweater and scarf that won't wipe out my spending money.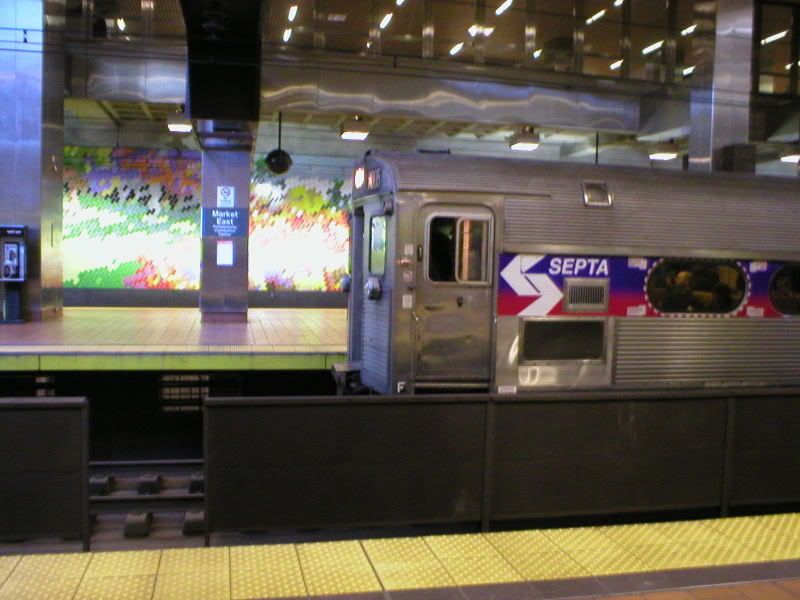 Luckily, there's a mall inside the Center City station in the East Market area. I find one area and one area only in which I prefer Florida to tri-state: Mall food court Chinese. I end up throwing most of mine away. And so my exploration of downtown Philly begins. (For all the pictures in full size, just check in with my Philly photo album.)
When I get to city hall, I find that it, too, is filled with Philly Marathon banners.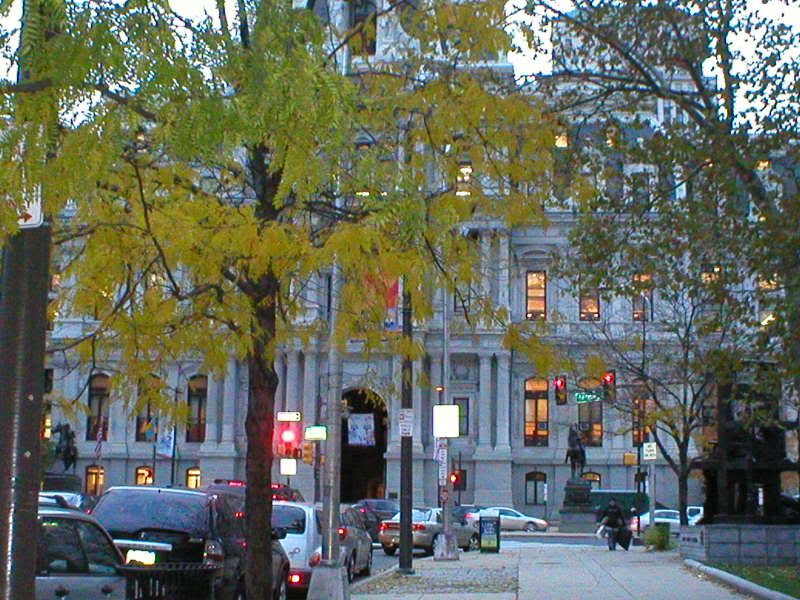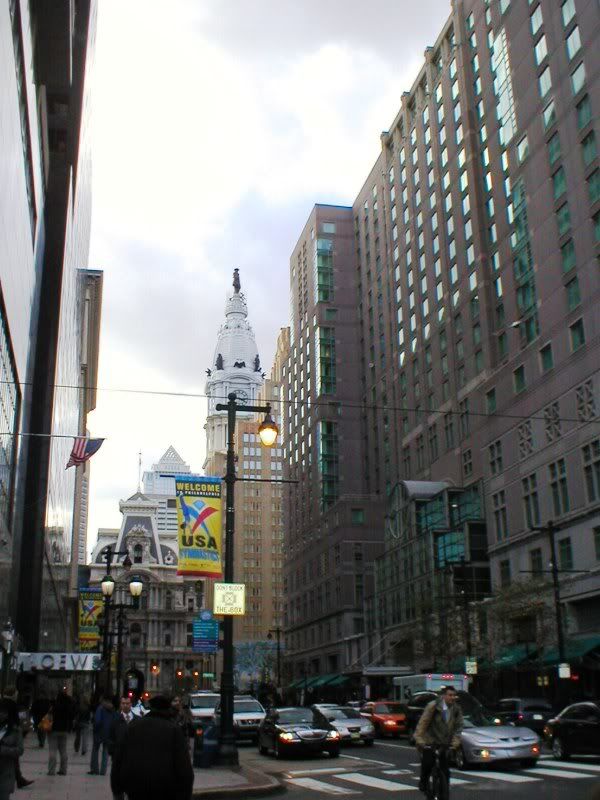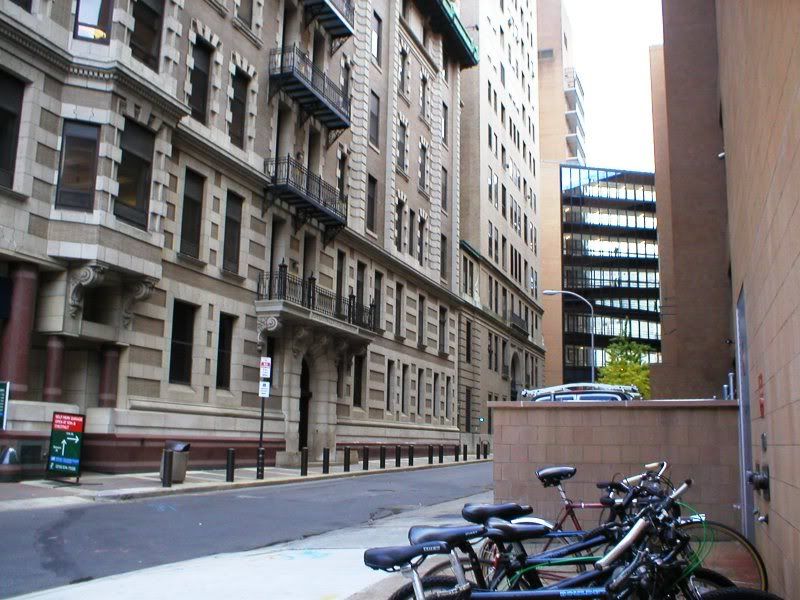 It gets dark quickly, and I grab a snack and some coffee and take the train home. I feel like ass and I decide to skip dinner. After a maximum dose of Nyquil, I pass out listening to my iPod and sleep about 13 hours.
So, the day didn't begin perfectly, but it ends that way.